Greece Sailing Yachts
Luxury Greece Sailing yachts Over 100 Feet
Greece charters offers some of the most elegant and sleek sailing yachts in the world. The Greek sailing yachts featured below are above 100 Feet and are all available for your Greek sailing vacation. We welcome you to select any of the yachts and we will provide you with all the necessary information to help you decide on the best sailing yacht for your Greece yacht charter.
BARACUDA VALLETTA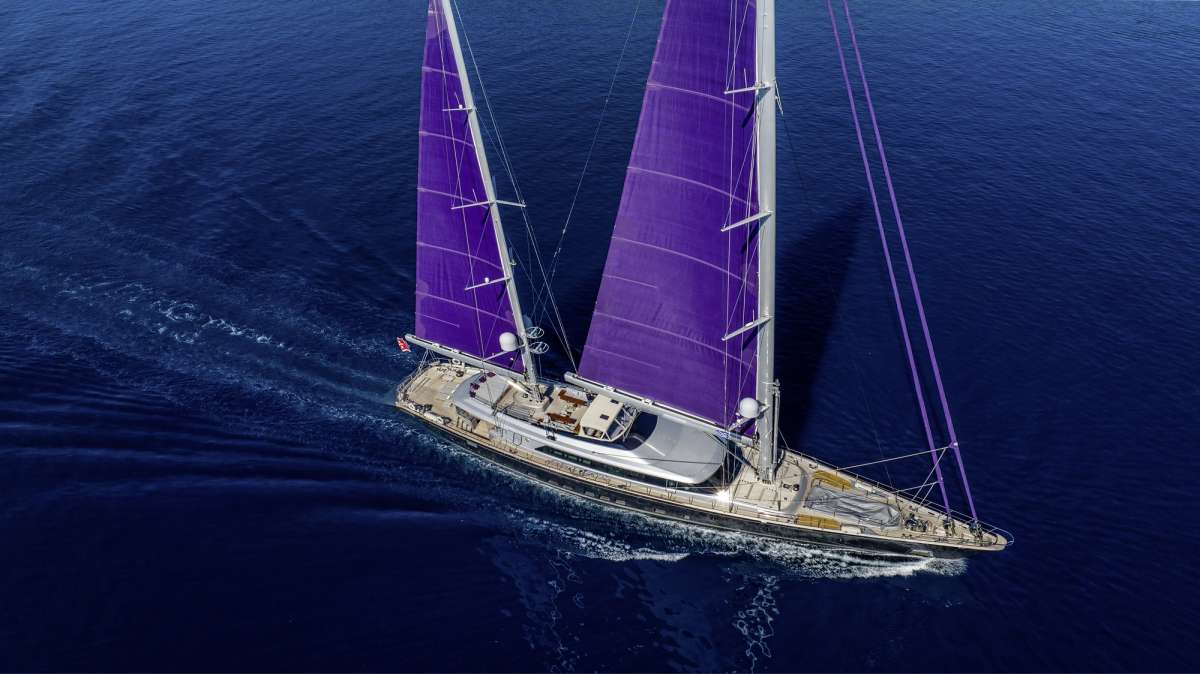 Low Price: €185,000 High Price: €210,000
Accommodations: Baracuda Valletta can accomodate 10 guests in 5 cabins on the lower deck.
One Master cabin with a king size bed and his and hers bathroom.
Two VIP cabins with a queen size bed and two twin cabins, all with ensuite facilities.

Amenities
Guest Smokes:
No smoking is permitted inside
Water Sports
Other Toys: Tender 5.70m BSC with 150hp Mercury 3000cc
Tender Lomac with 30hp engine
Seabob
Canoe for 1 pax
Canoe for 2 pax
Water Skis
Tubes
Monoski
Wakeboard
2 * SUP Paddle
1 x towable sofa for 3 persons
Snorkelling equipment
Other Toys: Integrated state of the art audio/video system
Centralised system with music, movies, chart etc that can be operated by an i-Pad throughout the yacht
Apple TVs

Communications: Satellite TV
Fleet broadband
Integrated audio video
Wi-Fi internet connection
Crew Details
CAPTAIN, Vangelis from Greece, Age 54
Also known as Baloo, Vangelis was born in the town of Piraeus in Athens. He holds a License Hellenic Merchant Maritime (Skipper A 'Class) and has worked on various Sailing Yachts around the world.
Captain Vangelis has vast knowledge of the Eastern Mediterranean and knows the waters very well. He has also undertaken an Atlantic crossing from Spain to Miami and he has extensive experience in racing sail at offshore and Olympic Class boats since a very young age, winning medals in various classes.
In his spare time, Captain Baloo enjoys relaxing with his Wife and two Children.

CHIEF ENGINEER, George Sinos from Greece, Age 37
George holds his Chief Engineer Unlimited License, a speed boat license, and numerous certificates such as SSO, Ro-Ro passenger, Advanced firefighting, LNG firefighting, High Voltage at ABS etc.
George started his career in 2005 at bulk and LNG carriers entered the yachting industry in 2015 and he has worked on various yachts. He joined S/Y Baracuda in 2023. George with his vast experience is a valuable member of the team ensuring efficient and safe operations. He speaks English and loves all water sports.

CHIEF OFFICER, George Argyros from Greece, Age 36
George is an avid sailor with a true passion for the sea. From a young age he has been involved in club racing around the waters of Greece. His love and knowledge for boats and the sea alike has fortunately enabled him to pursue a career in the Yachting industry. George is a sociable character and enjoys the interaction yachting provides with both crew and guests.
When George is not getting his feet wet you can find him playing the blues, or taking long road trips on his Motorbike.


DECKHAND, Raemon Devlin from Ireland, Age 46
Looking to tick off his workplace bucket list, Raemon joined S/Y Baracuda in 2015 as a very valuable crew member, to fulfill his passion for boats and the sea. Carpenter by trade, this nomad has worked around the world in various jobs and careers, making friends along the way. His heart placed him in Greece, where he is content spending time with his wife and bringing up his family. As a singer, song writer by hobby, you can find Raemon jamming with his band in venues around Athens.




DECKHAND, Petros Sermagias from Greece, Age 28
Petros is passionate with the sea and has an 8 years' experience in the yachting industry. He has offered his services on various motor and sailing yachts such as M/Y Anthey III and S/Y Weatherbird before joining Baracuda in 2023. He is a hardworking and dedicated crew member with excellent teamwork skills. He speaks English.

CHEF, Yiannis Diakoumopoulos from Greece, Age 29
Yiannis was born in Athens and he is a graduate of Le Monde Culinary Institute.
He gained valuable experience after working in luxury restaurants and being a private chef.
Yiannis is very creative with extensive knowledge of Mediterranean and international cuisines, and he loves preparing delicious dishes with fresh local ingredients.
He is capable of using advanced culinary techniques and he is up to date with the latest trends in gastronomy.
He has also studied Oenology so he has excellent food and wine pairing skills.
Yiannis speaks English and he enjoys reading, travelling and watching movies.

CHIEF STEWARDESS, Tania Papathanasiou from Greece, age 45
Tania was born and raised in a small seaside town, called Nafpaktos, and joined the yachting
industry in 1997. She has many years of experience in racing offshore sailing boats in the Aegean
and Mediterranean Sea. Since 2010 she has been working in charter yachts as a stewardess.
Tania is an enthusiastic and positive individual with an adventuress streak. She is a diligent and enthusiastic person who pays great attention to detail and offers excellent service to all clients onboard. In her spare time she enjoys reading books, cycling and relaxing with her family.


2ND STEWARDESS, Vasiliki Kyvelou from Greece, age 28
Vasiliki is Greek – Italian and holds a bachelor's degree in Marine Science from the University of Aegean. She started working in the yachting industry in 2019 and since then she offered her services onboard luxury yachts such as M/Y Lady G II. She is a great team player with excellent interpersonal skills, taking good care of the guests with a big smile. She speaks English and Italian. At her free time she enjoys mountain hiking, winter swimming, speleology and cooking.

3RD STEWARDESS, Christianna Panagoulopoulou from Greece, Age 34
Christianna was born and raised in Athens, Greece. She is a yoga instructor and started her career working in hospitality at various restaurants. She always keeps a positive attitude and works well both as an individual and as part of a team. Christianna is a very active person; she is constantly working towards self-improvement and discovery. She loves dance and gymnastics.